OceanSuperfoods receives the most rewarding news: First shipment reached port and is on wheels to warehouse and Ed Browne's Newsweek article that we couldn't have written better ourselves.
Americans could be surviving on Algae within just 30 years
Algae could provide all of the protein requirements for the United States and the entire world in as little as 30 years, researchers suggest in a study.
Global food stability is already a problem, and it may only get worse. Projections show the world's total human population is set to reach 8 billion by November this year and around 9.7 billion by 2050, according to United Nations projections.
Already, about 870 million people around the world do not have access to enough safe and nutritious food, according to the U.S. Department of Agriculture, and it is estimated that food demand could increase by up to 100 percent by 2050.
Beef is by far the worst protein source for the environment, creating 105 kilograms of carbon dioxide equivalents per 100 grams of protein, according to a 2018 studypublished in the journal Science. Additionally, according to the utility Denver Water, it takes approximately 1,847 gallons of water to produce 1 pound of beef.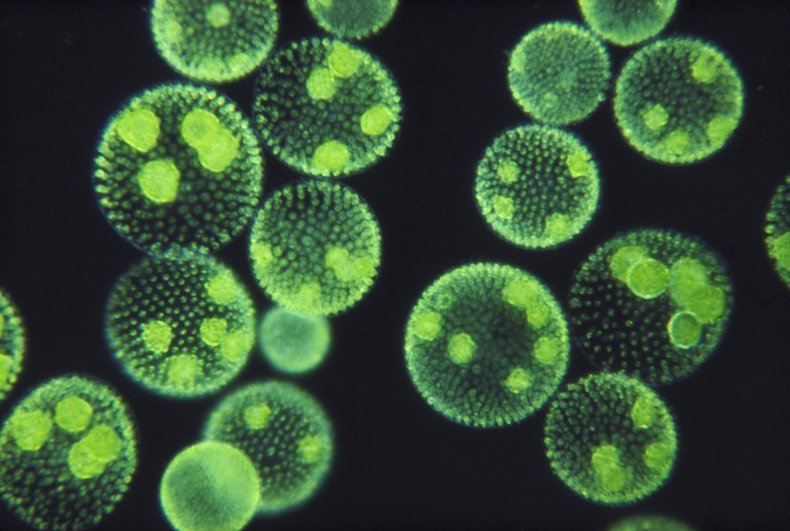 Charles Greene, a professor in the Department of Earth and Atmospheric Sciences at Cornell University, thinks algae could be the solution. He is one of the authors of a new study that suggests coastal regions in the global south could become the world's breadbasket by cultivating marine algae. That process would not only fill the protein gap but do so while reducing the environmental impact of the current food production system, according to the study.
The research suggests that algae have the potential to provide "greater than 100 percent of the global protein demand for 2050."
Algae are a group of mostly marine organisms that lack the roots, stems and leaves of plants but still carry out photosynthesis. Algae can exist as single cells or as many cells joined together.
According to the study Greene co-authored, some species of algae possess a protein content greater than 40 percent dry mass and also provide micronutrients like vitamins, minerals, antioxidants and omega-3.
"Unlike terrestrial plants, microalgae can provide the complete nutritional package for humans," Greene told Newsweek.
Commercial development of algae via water farms is not a new phenomenon, but until now it has been limited to niche food markets. If expanded, they could produce a more widely available food source while taking up a fraction of the land area, since algae do not require soil or irrigation.
He continued: "These facilities are commercially viable today. However, their profitability should improve dramatically once we work out the details that only come through experience. Like wind and solar energy, federal and state support can catalyze this process and make large-scale commercialization more attractive to the private sector."
Not every country would stand to directly benefit from an algae farm boom, however. In the U.S., only a few places would be ideal for microalgae cultivation. The best locations would be in the tropics—parts of South and Central America, Africa, the Middle East, India, Southeast Asia and Australia.
The study written by Greene and his colleagues was published October 5 in the journal Oceanography.